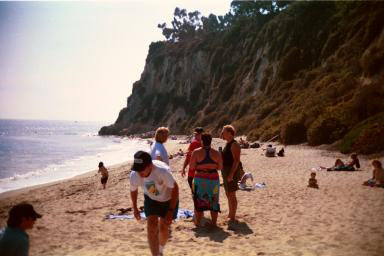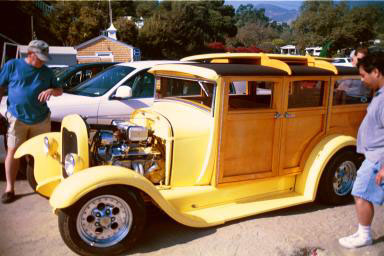 Photos copyright © 1999, Don Sheppard
The beach party was held at Paradise Cove, a private beach that served as the setting for the Surfin' Safari album cover. A couple of woodies were brought in to complete the atmosphere.


The highlight of the beach party was the singalong session. Billy Hinsche and Jeffrey Foskett led the singing, joined by Johnny Zambetti of the Malibooz. They had guitars, bongos, and Billy even had a portable battery-powered keyboard. The all-Beach Boys set list was a combination of musicians' suggestions and audience requests, many of which were performed.