T H E C A R L W I L S O N F O U N D A T I O N



MISSION
The Carl Wilson Foundation (CWF) was established in honor of our father, Carl Dean Wilson, founding member and lead guitarist of The Beach Boys. Despite his valiant efforts, he succumbed to cancer on February 6th, 1998.

The aim and primary focus of CWF is to help in the funding of cancer research and to aid those afflicted with the disease. We are proud to have contributed to the following organizations:
City of Hope
(dedicated to the prevention, treatment and cure of cancer and other life-threatening diseases)

The Lester Petrillo Memorial Fund for Disabled Musicians
(CWF proceeds specifically support musicians with cancer)

The Silver Lining Foundation, founded by former tennis pro Andrea Jaeger
(benefiting children with cancer and other life-threatening illnesses)
CWF was founded in 1999. We thank you for your continued love and support.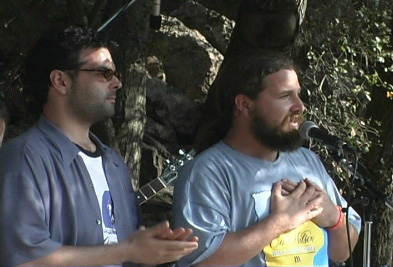 photo courtesy of Open Sky



| | |
| --- | --- |
| Jonah Wilson | Justyn Wilson |
Updated on September 24, 2002
Please report any problems to the webteam.


HOME | CONTACT | DONATE | EVENTS | MISSION | NEWS | TRIBUTES