CONCERT 08 | GOLF 08 | GOLF 07 | GOLF 06 | GOLF 05 | CONCERT 03



WALK 02 | WALK 01 | WALK 00 | WALK 99 | WALK 98 | MORE



T H E C A R L W I L S O N F O U N D A T I O N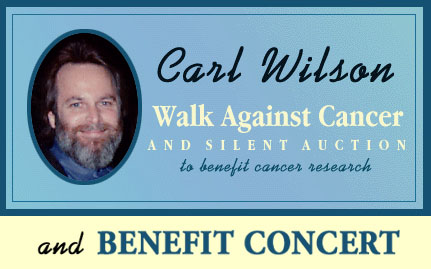 ---
WALK RAISES THOUSANDS

The CARL WILSON WALK AGAINST CANCER, a 5K walk around Lake Hollywood (in Hollywood, CA) to raise money for The American Cancer Society in Carl's memory, was held on October 18, 1998. A phenomenal success, over 150 friends and fans kicked off this day of remembrance.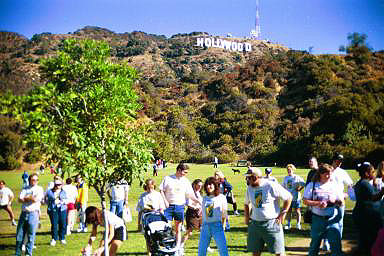 Participants in the Walk Against Cancer warm up in the shadow
of the famed HOLLYWOOD sign in preparation for the 5K walk.
Organizer Betty Collignon, touched by the warm response stated, "I want to thank everyone who supported the WALK and attended the Canter's Autograph Session. Your response was greater than I expected! I hope everyone had a wonderful day! The money is still being collected, for the Walk and Silent Auction -- we were able to raise over $8,000.00 for cancer research in Carl's memory with these two events."
"Billy is a wonderful friend, and I thank him for helping me get everyone together to honor Carl. His tribute concert was an evening I will never forget! " says Betty. "It was hard work but well worth it! Thank you Ricci, Desi, Kowalski, Meros, Foskett, Figueroa, Marilyn, Diane, Ginger, Carnie, Wendy, Owen, Skunk, Michael, Barbara, Justyn, Jonah, Carl B., Mario, and Carol for the personal time you gave to meet everyone. I love you all!"



---
ROCKIN' THE ROXY FOR CARL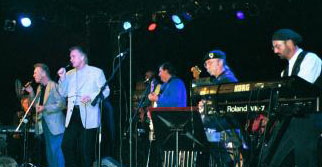 The Righteous Brothers (left) rip it up on "You've Lost That Lovin' Feeling" backed by Jeffrey Foskett, "Skunk" Baxter, Mike Meros, and many more.




The sold out CARL WILSON BENEFIT CONCERT was held at The Roxy, in Los Angeles on the famed Sunset Strip. Performers included Justyn Wilson, Carl B. Wilson, and Mario Tucker, now known as In Bloom; Al Jardine; Myrna Smith; Ricci Martin; Billy Hinsche; Desi Arnaz Jr.; The Wilsons; The Jardines; Robert Lamm; Jeffrey Foskett; the Righteous Brothers; Joe Walsh; Stephen Bishop; Jeff "Skunk" Baxter; Van Dyke Parks; The Honeys; Michael Angeloff; Jackson Browne; Venice; St. Agatha's Choir and Father Ken Deasy; Dennis Diken; Alexander Martin; Gerry Beckley and Brad Palmer; Terry Reid; Geoffrey Cushing-Murray; Mike Kowalski; Wayne Tweed; Owen Elliot; John Stamos and literally showing up at the back door at the last minute, like the stray cat he is, Brian Setzer.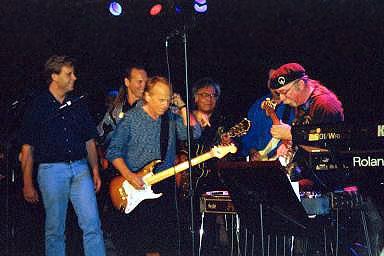 Adam, Matt, & Al Jardine, Billy Hinsche, and Jeffrey Foskett look on as Jeff "Skunk" Baxter of the Doobie Brothers plays one of his amazing solos. *Note the symbolic mic in the foreground.





Billy Hinsche, former Beach Boy and brother-in-law to Carl, produced the show, and somehow managed to blend all of these artists into one loving voice in honor of our dear friend. Placed in Carl's "spot" was an open microphone.

At the start of the show, Billy said, "Who knows? Maybe some of us will hear Carl sing tonight."

Speaking about the success of the concert, Billy noted, "Including proceeds from The Roxy and additional donations, we will have raised approximately $50,000 for the American Cancer Society. More importantly, we have raised people's consciousness to the value of Carl Wilson not only as a singer and performer, but as a most special human being and friend."

"It was like a big family reunion, where people rekindled old friendships and some fences were mended. Carl used to say that, 'Music has the power to heal,' . . . I feel that we have all healed just a little bit more because of this show".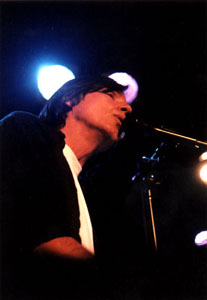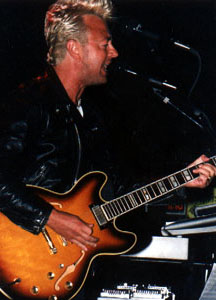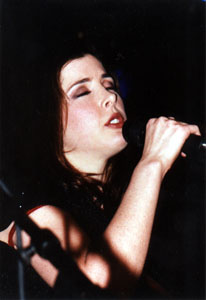 Jackson Browne, Brian Setzer, and Wendy Wilson give it their all.



---

Walk photo: copyright © 1998, DON SHEPPARD. Roxy concert photos: copyright © 1998, SHAWN O'GRADY. Walk logo and Carl photo courtesy of SHERRI SKANES.
---
Updated on January 26, 2001
Please report any problems to the webteam.


HOME | CONTACT | EVENTS | MISSION | NEWS | TRIBUTES | TOP